dasso's mission is, through active innovation, quality thinking and understanding of commercial possibilities; give the world beautiful, long-lasting and environmentally friendly bamboo products. The company will show social responsibility and contribute to improvements in the environment in a way that builds a better future.

dasso branches and locations
dasso® brand, founded in 1993, is one of the global innovator of the bamboo industry. With over 30 years' history of bamboo products production, have 8 manufacturing facilities and over 1000 employees, over 2,700 acres of productive, sustainable bamboo forest in China.
dasso R&D / Patent
dasso Group is a high-tech enterprise established an independent R & D team with 50 people. International and domestic patented had been required for our bamboo products; we are proud of participating in formulating and making a draft of many national and industrial standards; we established close partnerships with domestic and international tertiary institutions, scientific research institute, and famous companies, such as the University of Cambridge, University of Helsinki, Chinese Academy of Forestry, Nanjing Forestry University, Zhejiang A & F University, Dynea, TREFFERT, etc. Series of research and development activities about bamboo had been organized by DASSO under the support of INBAR.
dasso® owns 67 domestic and international patents, 65 authorized patents, 24 innovative patents, 13 international patents. dassoXTR® had been approved for the patents in China, USA, Euro, Australia, Russia, Singapore, Malysia, etc. , also been approved for the excellent reward of National Invention Patent by National Intellectual Property Office, the first prize of innovative technology in flooring industry in China and the innovative prize of China Forestry. The quality of dassoXTR® had been evaluated for the international advanced level.
Honor/Achievement
While providing production and sales services for bamboo products, dasso holds social and corporate reponsibilites that have gained industry recognition and social status.
Our dassoXTR® has been approved for patents in China, USA, Europe, Australia, Russia, Singapore, Malaysia. In addition to that, the company won the first prize in Innovative Technology for flooring, and the China Forestry innovative prize from the National Invention Patent; by the National Intellectual property Office.
dasso • Industry Status
International Network for Bamboo and Raan
Vice-governing units of China Forest Products Industry AssoCÎation Flooring Committee Vice-governing units Bamboo of China Forest Products Industry ion Professional Commit American Flooring Association
Vice-president Unit of Zhjiang Bamboo Industry Association
Branch Chairman Unit of Zhjiang Bamboo flooring Industry Association
Vice-president Unit of Zhjiang Xiaoshan Association of Agricultural Products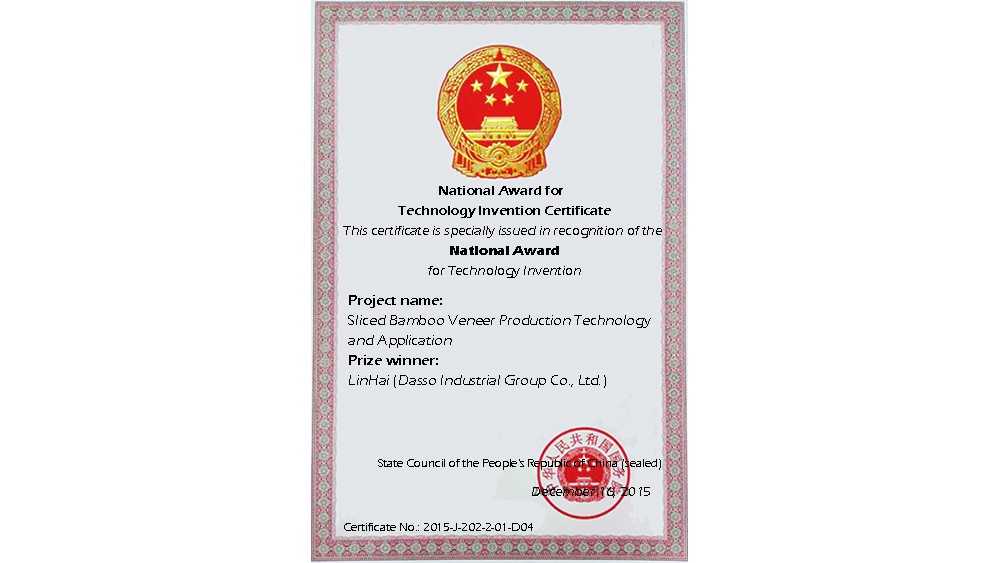 National Award for Technology Invention Certificate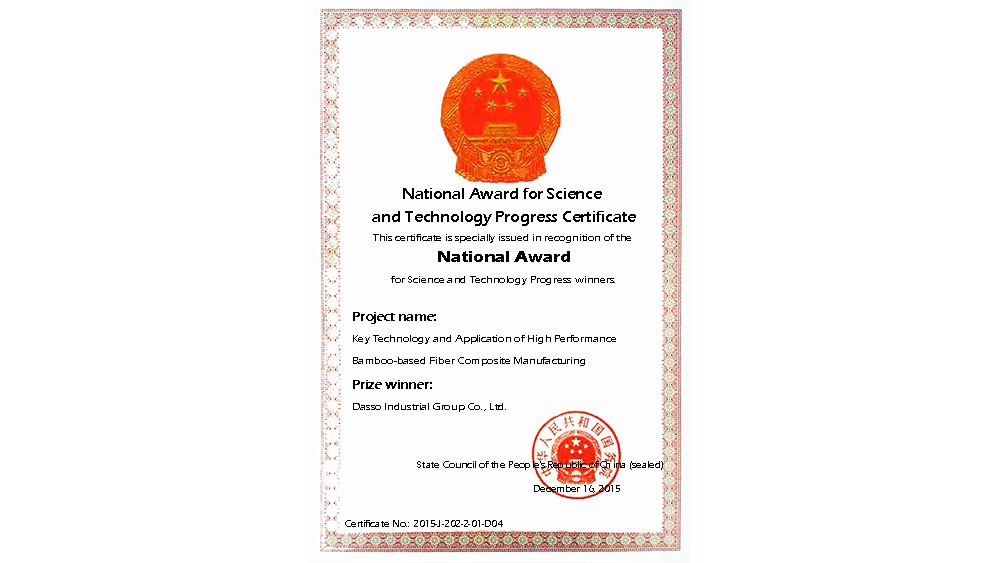 National Award for Science and Technology Progress Certificate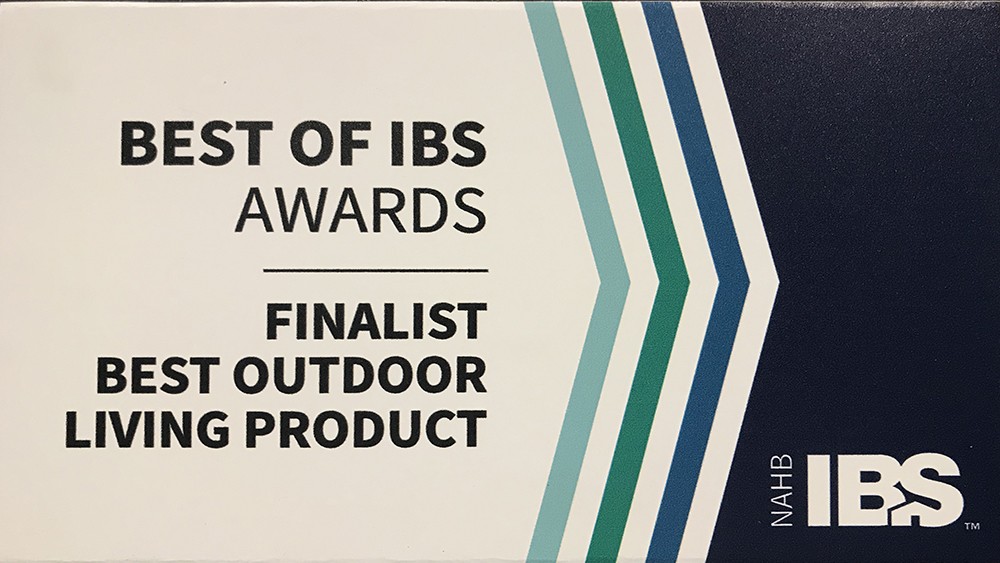 BEST OF IBS AWARDS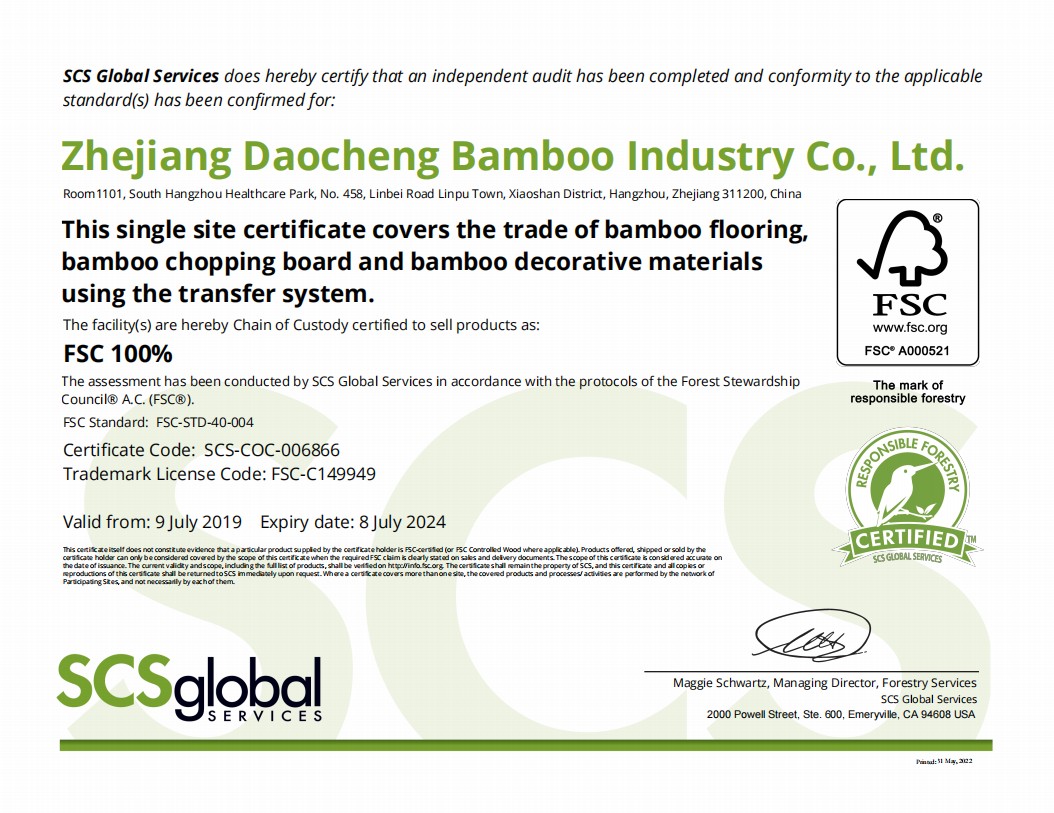 FSC
ZJQC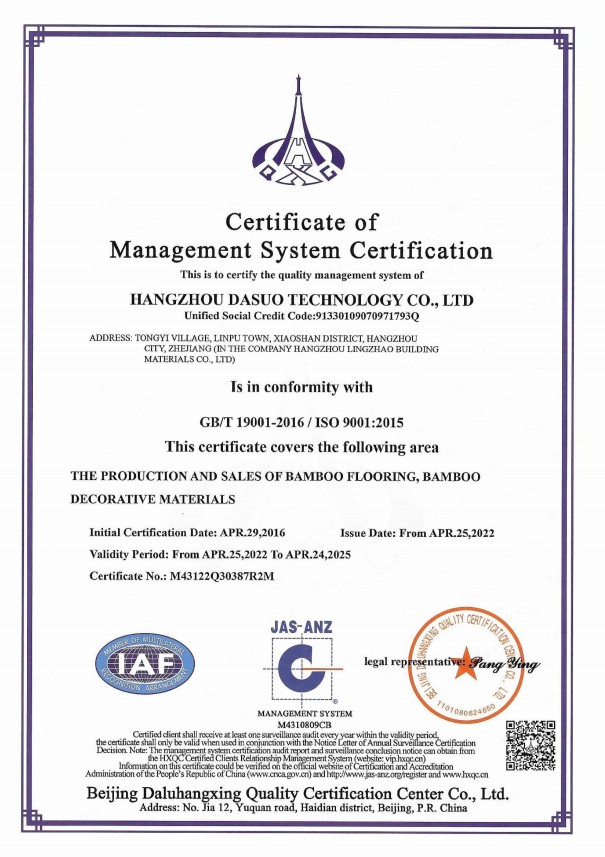 ISO 9001